How about you have access to numerous loan options released for your profile, on a single platform and you can choose which one suits your needs best, totally online and fast?
Today we will talk about a platform that will provide you with this. Let's get to know it better?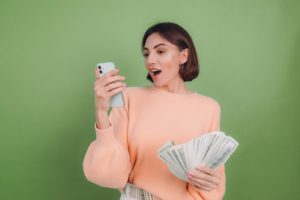 PersonalLoans.com is an online lending marketplace designed to help people obtain needed cash when they don't have other means of financing.
People often need quick cash for repairs or unexpected expenses. If previous financial issues have hurt their credit rating, they may not qualify for traditional financing.
See which are the advantages:
PersonalLoans.com is unique in that it offers a robust platform for peer-to-peer borrowing and access to tribal loans.
Tribal loans offer the opportunity for people who are self-employed or have a varied credit history to qualify for personal loans that they may not qualify for with a traditional lender.
Keep in mind that tribal loans are funded from sovereign native American lands and do not always have to meet state APR maximums.
They have relationships with a wide variety of banks and lenders which allows them to offer personal loans to people with bad credit, no credit, or limited credit.
Even if you have bankruptcies, repossessions, and judgments, PersonalLoans may have a lender willing to lend money.
Who should use PersonalLoans.com?
PersonalLoans.com is a great option for:
Individuals who are comfortable using the internet to obtain financing;
Consumers who have good credit;
People who are comfortable with reading and understanding disclosures without meeting someone face-to-face.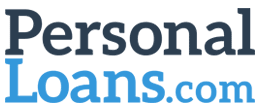 PersonalLoans.com Loan Request Process
When submitting a request, the first step is to determine what kind of credit you have. Next, you fill out the online form on the company's website, indicating how much you want to borrow, the reason for the loan, and how your credit stands.
During the application process, you'll have to provide some personal information about where you work, your income, and your bank account information.
This includes your social security number, employer, and other details.
Once the loan request is received and you are connected with a lender, lenders review it to determine your approval. Initial approval is usually given within a few minutes.
The lender then verifies the information in your request to ensure it is accurate. If anything differs, they may ask for clarification, or they may deny the loan. The entire process usually takes less than one day.
If you are connected with a lender, you'll receive a loan agreement, which details the terms.
This comes directly from the specific lender that provides the funds for the loan. In addition, you'll find out how much you've been approved for, the time frame for repayment, your monthly payment amount, as well as the interest rate.
After you agree to the loan terms and sign the agreement, the funds are deposited into your bank account. You'll then be able to set up an online account in the account center.
You can log into the account center and update information and review your payments and other data.
You can even request a new loan from the account center with your information that is already listed.
Want to apply for your loan? Click on the button below, and we will direct you.